In album:

Cummings Plumbing, Inc.
Tucson Air Conditioning
»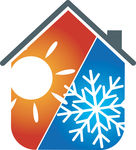 Cummings Plumbing, Inc.

Address: 5141 N Casa Grande Hwy Tucson AZ 85743
Phone: 520-293-6900
Website: http://cummingsplumbing.com/
Email: info@cummingsplumbing.com

Opening Hours: 24/7
Payments Accepted: ALL

Cummings Plumbing Inc. is your one-stop, full-service plumbing, heating and cooling headquarters.

Cummings Plumbing Inc. is a full-service, residential and commercial contractor providing comprehensive plumbing, septic, air conditioning and heating repairs, services, and installations since 1985. Tucson, Arizona customers have trusted Cummings Plumbing Inc. for over five generations to service, repair, and replace the plumbing, sewer, heating and cooling equipment of their homes and businesses.
Reacties
Reactie toevoegen
Log in om een reactie te plaatsen!